Life was not a bed of roses for Lalita Benbansi. The world knows her and her courageous battle because she has is an acid-attack survivor.  Five years ago,  she was attacked by her cousin over a minor family quarrel and apart from her face that suffered burns, she had to undergo 17 surgeries. But who would have thought that after a few years, her life would find a new meaning again and that too after a wrong number phonecall.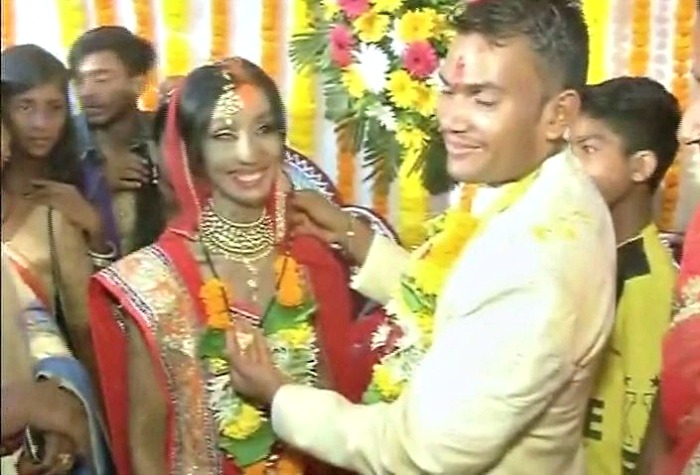 ANI
A man named Rahul Kumar mistakenly called her and after talking for two months, the two got to know each other and decided to tie the knot.
The couple tied the knot and actor Vivek Oberoi again proved that he is one of the kindest stars we have today.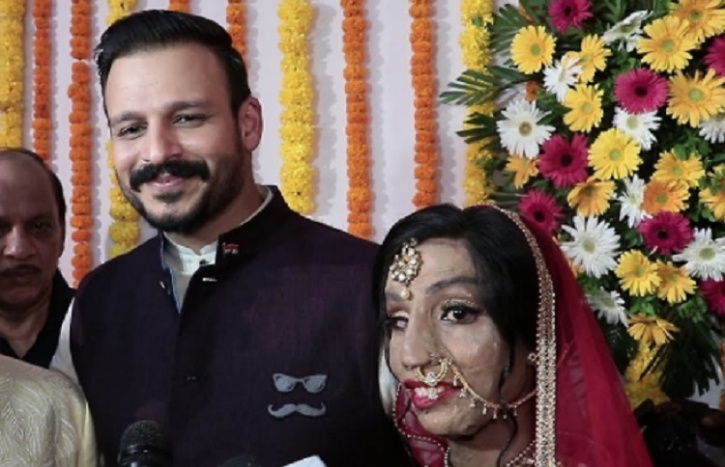 Twitter
Actor Vivek Oberoi who is known for his philanthropic acts, didn't just attend Lalita's wedding but he gifted a house to her, as a wedding gift.  A few weeks ago, Vivek had gifted 25 flats to the families of 25 CRPF jawans killed in Sukma attack.
Reports claim that after Vivek met Lalita at a function in March, he got to know about her problems and the fact that she was homeless. He had made a promise to Lalita that he would gift her a house and he did just that. Talking about Lalita, Vivek said,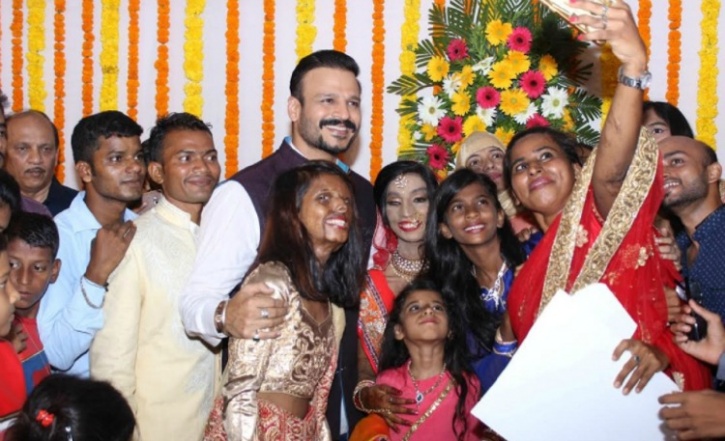 Twitter
"Lalita is a true hero because she has given a new hope to thousands of acid attack survivors to live their life like a normal human being. I wish they stay happy together. He (Rahul) loves her truly. He was telling me that their love story is filmy. It was a wrong number and then they became friends. Now they are starting a new life. Lalita is a strong girl. I met Lalita when we had an awareness programme held by Sahas foundation."
270 total views, 5 views today